I use Skin Script RX skin care it is natural and paraben free, yet clinical skin care line designed for anti-aging, hyperpigmentation, melasma, sun damage, rosacea, teen acne as well as adult acne. Professionally recommended products have a higher amount of active ingredients with proven safe formulations, and offer delivery systems that reach targeted cells in the skin. While seeking regular skin care treatments is important, using an effective professional home care line is just as important. Proper home care will help maintain results from your skin care treatments leaving you with healthy glowing skin.
Enzyme peels applied under steam are powerful! Blends of lactic, glycolic, salicylic, kojic and arbutin acids in a natural fruit based product. Effective in treating acne, dry, rough, aging unbalanced skin. Enzymes dissolve dead skin cells to reveal a bright and smooth complexion.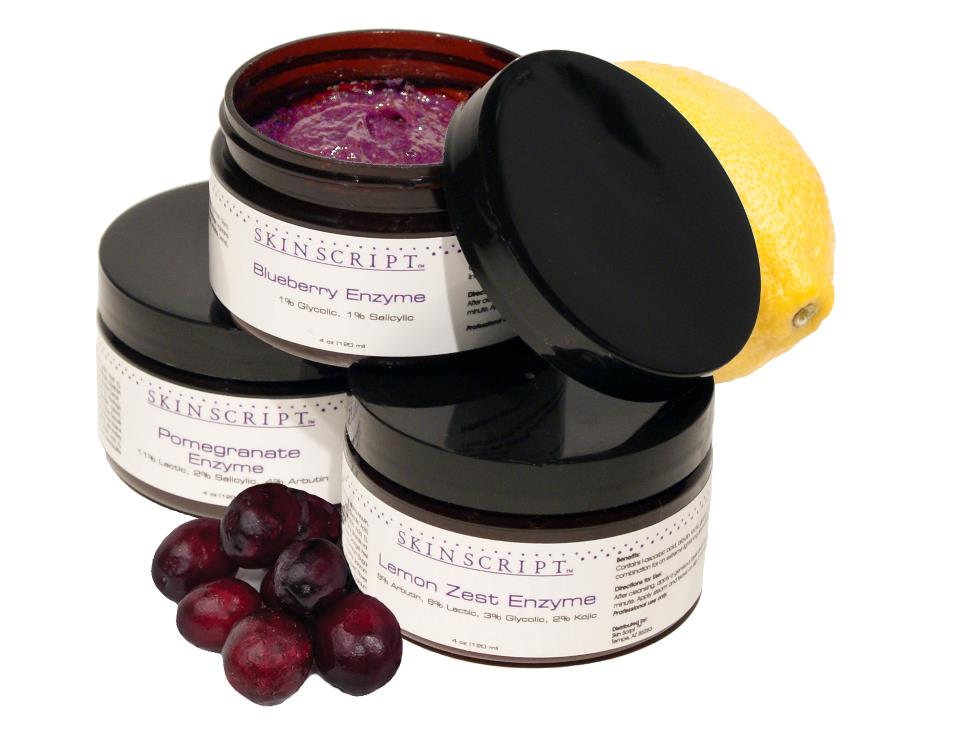 I use Viktoria DeAnn serum based peptides which provide the maximum concentration with the versatility of a serum, making them perfect for incorporation into any professional treatment as well as a powerful home regimen. Pepti-serums are the only professional treatment available today targeting specific skin issues to reverse the signs of aging. Each serum provides a unique peptide sending a message specific to the your individual skin needs. Applied during a professional treatment results are commonly 4-10x greater!